K, so I recently found myself with just a little bit of time alone (which is kind of hard to come by these days!)
The Hubs and the two older boys were gone, and the baby was asleep. I realized I had had enough of sitting in my room or on the couch recovering. I wanted to make something! Nothing too big, nothing too crazy – I just wanted to create.
So I looked through my Pinterest boards and found a couple of cute ideas for a quick and easy craft I could make before my precious babe woke up and needed to eat. I decided to make some sweet kisses lipstick art.
Here are the supplies I grabbed from around the house:
 *A picture frame
*A piece of printer paper
*Lipsticks
*A mirror
I began by applying the lightest lip colors first and just started kissing the paper. (I've had lots of kissing practice lately – our little baby must be getting sick of me kissing his face!)
Next, I added kisses from the darker lipsticks and filled in the gaps. The whole paper was covered in kisses in less than 15 minutes.
Afterward, I added the picture to the frame and put it in my bathroom where I get ready in the morning.
Cute, fast, and a craft I could do while the baby was asleep! Now I'm ready for a nap.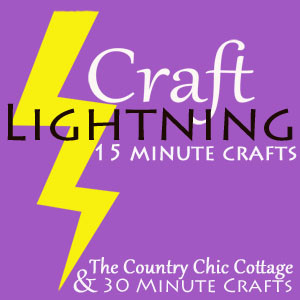 Pin It