K, so many years ago (BK…Before Kids) I came across a picture in a magazine that had map wallpaper in a boy's room. I yanked the picture out and kept it close to my heart (or just in a file, really).
A few years went by…I now had a new cutie-pie sweet-cheeks baby boy, and there was a large stack of maps up for grabs at a yard sale up the street. Remembering the magazine picture, I snatched the maps up (plus some other stuff) for like 3 bucks total I think.
Fast forward 5 or 6 more years, a second cutie-pie sweet-cheeks boy, and a Pottery Barn Kids catalog with this picture in it:
It was SO time to get this map wall ball rolling.
Of course I waited another…what? two years? Pinterest came along, and I pinned this awesome room:
So what did finally get me to make a map wall for my sweet boys? My awesome friend, Allison. She was over the other day, and I showed her the stack of maps and shared my idea, and she goes, "Let's do it now!" Now?! Like right now? Okay!!
The project ended up being pretty easy, and it only took about three hours. Here's how it all went down:
The boys share a room. This is Pickle's side before the map wall:
I pulled out the stack of maps. Luckily Pickle and I had already sorted out some of his faves a year or two ago, so I started with those.
I gathered the rest of the materials we'd need:
*a stapler with staples
*scissors
*an X-acto knife 
*Mod Podge
*foam paint brush 
As Allison eyeballed the map (who needs a level??), I stapled the first map right in the middle of the wall.
We then added maps according to size, shape (horizontal and vertical), and sometimes color. Allison let me take a quick pic of her modeling the wall.
Once the middle was full, it was time to tackle the edges. Maps were placed the way I liked them, and then they were folded.
Using an X-acto knife, I cut the map along the fold.
Some of the maps were pretty large, and the wall only needed a small space filled. We cut down the map first to keep things from getting too hard to maneuver.
I tried to add maps that had meaning to us. The Hubs is from Salt Lake City, UT, but his family is originally from Greece.
A shout out to our time living in The Keys:
A large map of Brazil, where The Hubs served an LDS mission:
Once the maps were up on the wall, it was time to keep these cute boys from ripping the edges. This is where the Mod Podge comes in.
After dipping the foam brush into the Mod Podge, I "painted" the edges of the map, squishing the brush underneath the overlapping map.
Then I "painted" down over the edges. This makes the two maps stick together.
To even it all out, and to smooth out bubbles, I ran my finger along the edge. This also ensures excess Mod Podge is removed. My hands were a mess after for sure!
I Mod Podged all the edges, and I went back and added a second (sometimes third) coat to the "high traffic" areas (aka where my kid could reach).
Here's the completed wall:
I absolutely LOVE how the wall turned out, and I can't believe it took me SO long to start. Besides looking really cool, I love this project because it is renter-friendly. We can't alter a lot in this house, and this map wall flips the proverbial decorating bird at that rule.
In keeping with the map theme, I added some oh.so.cool pillow cases to the beds that my MIL made for the boys. The "N" on the compass can pass for both Pickle's first name on his pillow and North on J's pillow.
Once it was finished, the boys ran in to see the new wall.
Then J started shoving. :/
Anyway, as far as a cost breakdown goes, this project was FREE!! I used the maps I've had for YEARS, some Mod Podge my MIL left after her last visit, and staples from the stapler.
One last look of the wall:
Before:
After:
I have a few small tweaks I still want to make in the boys' room (headboards and a little punch of color!), so look for those changes as I go along.
Thank you, Allison, for your help! It's always so fun to hang out with you!!
I'm linking up:
My Uncommon Slice of Suburbia , A Bowl Full of Lemons, The Thrifty Home, Someday Crafts, Seven Thirty Three, Beyond the Picket Fence, House of Hepworths, Tales From Bloggeritaville, Made in a Day, Sassy Sites, Chic on a Shoestring Decorating, The Shabby Nest, Remodelaholic, Blue Cricket Design, Beneath My Heart, Lolly Jane Boutique, Be Different Act Normal, C.R.A.F.T., Thrifty Decor Chick, Funky Junk Interiors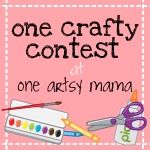 Pin It