Hey there. I hope your week is going well. I've been thinking so much about the sweet souls in Connecticut that are grieving. There is nothing that can take away their pain, but it's been so wonderful to hear the numerous accounts of heroism, service, and kindness coming from this tragedy. I hope those affected feel the prayers and know they aren't alone in their grief.
I keep looking at my sweet boys and saying prayers of thanks that they are alright. The Hubs and I have limited the television coverage for our boys' sake. Pickle and I had a long talk about what happened to the children at Sandy Hook. We hugged and cried with each other, and we discussed his fears and concerns. I wrote a letter to his teacher thanking her for all of her hard work and love for her students. Although I was worried about Pickle on Friday because he wasn't with me, it was very comforting to know my little guy was with someone who cares so much about him.
On a different note, thank you so much for the well wishes for our new bundle of joy! We are thrilled to be adding one more to our little family. It's crazy to think I'll have 3 kids. 3! People keep asking me if I'll have anymore after this, and I don't plan on it. I know what I can personally handle, and three is my max. Three is good.
We found out last week what we're having….
Would you like to know, too?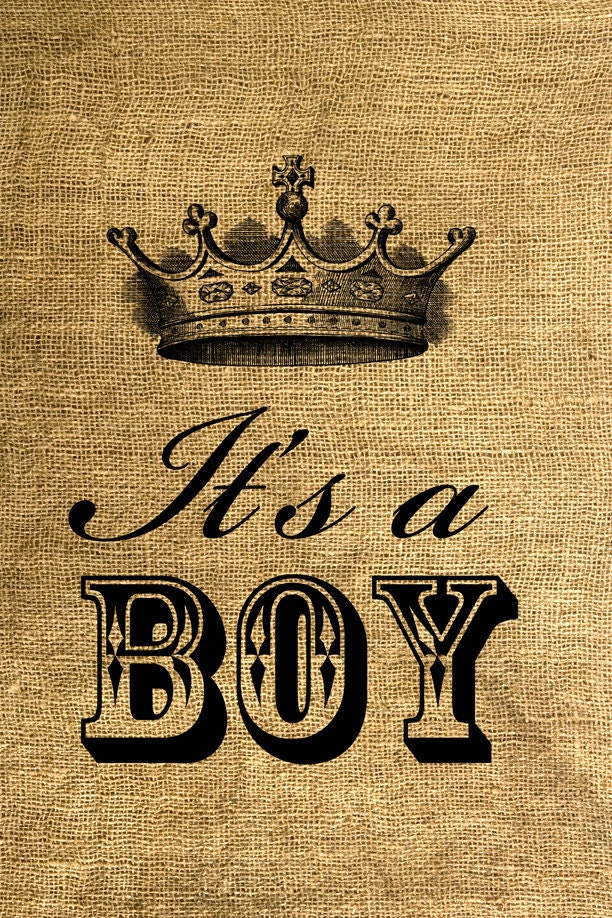 WhooHoo!! Boy #3! I can't believe it. I am a mom of boys!
I think I need one of these shirts:
When I found out this little muffin is a boy, I waited for that feeling of, "What? Not a girl?" but it never came. Instead I was really excited and surprisingly relieved. Since we have 2 boys already, I have everything this one needs, I know how to raise boys, and he has brothers. I'd be sad for a little girl who wouldn't have a sister. There are no shot guns to be bought, and no prom, homecoming, or wedding dresses to save up for (you just have to rent a tux!).
It's my hope to raise gentlemen. Kind, sweet boys who are good people. I would love them to be helpful, considerate, and thoughtful of others' feelings. I picture them working in the yard with their dad or helping the grandparents in their old age with chores and honey-dos. I pray they grow up to be good husbands and daddies – to treat their wives like queens – and to (fingers crossed!) cook and clean as well. I want them to be God-fearing men who love and serve Jesus their whole lives.
When I think about our future, I see lots of sports, camping, trains, Legos, wrestling matches, living room forts, superheroes, dirt, bugs, and experiments. Yeah, there will be times that I'll have no clue what they are talking about (are you sure the NFL doesn't change its rules every week??), I will be the odd "man" out sometimes at the movies or some activities, and they'll all go off on "boys only" trips. But guess what?
I will still be their mom. We will have more in common than not. These 3 boys will be loved unconditionally…forever. I am so blessed. I sometimes can't believe that God is willing to give me some of his best angels to teach and keep safe. I am a lucky lucky mom.
And I pray I don't screw them up.