K, so if you haven't heard of Pinterest by now, you must be living under a rock. (No offense.) It is seriously one of my favorite places to hang out and get ideas and dream and feel completely productive even though I just wasted a good hour or two with absolutely nothing to show for it. I love that I can look up something and find a million pictures, quotes, recipes, and fashion ideas surrounding the topic.
And I just. can't. stay. away.
  +  
=   LOVE
But I'm not a total scrounge. I actually DO use some of the pins I pin. Here's a little round up of some pins that I've been digging on and actually used:
This picture has been the wallpaper on my phone for a few months. When I saw it, I just loved the thought of going for a long walk with someone and having one of those beautiful, therapeutic conversations interspersed with completely comfortable silence.
When I came across this picture of Cranberry Pecan Chicken Salad, I immediately knew what to make with the leftover turkey in my freezer. I just substituted it for the chicken. The cranberries are the perfect hint of sweet and tangy, and I love the idea of using plain yogurt to lighten up the mayo. This sandwich was seriously good enough to order in a pricey sandwich shop, but I made it at home. (I'm talkin' to you, Panera Bread!)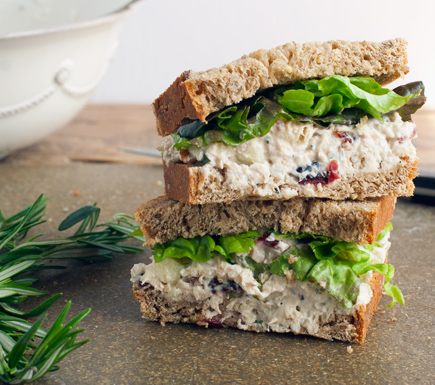 I recently made Dijon Ham and Asparagus Roll Ups for dinner. They were super easy to assemble, and most of the ingredients were staples from the fridge. The Roll Ups were a hit in this house, but if I were to make them again, I think I'd cook them just a little longer. The insides of the rolls didn't get as cooked as I would have liked. It's not the bread's fault, though. It has to share a lot of space with a bunch of other stuff, which it isn't used to. So…note to self: cook a few minutes more next time.
Yeah, so three cheers for the chick who invented this next dish. Seriously. Crock Pot Hawaiian Barbecue Chicken has THREE ingredients peeps. And it's really yummy. And so freakin' easy. The secret to it's awesome taste is Hawaiian-Style Barbecue Sauce from Target, and because the meal is so simple to make, it must be popular. I had to check Target a couple of times before the sauce was in stock. Although rice is the suggested side dish, I made mine with Ramen Noodles (yeah, I said it!) because the boys LOVE them, and I hate rice. (I know. I'm a weirdo.)
K, enough with the food. (Can you tell it's getting close to dinner time?) I pinned some helpful hints that have been…helpful. (I'm a freakin' thesaurus, I know.)
Piggy-backing on my White Board in the Shower tip, bringing the markers down to the kidlets' level keeps them occupied while being creative, too. Using washable markers in the tub is all the rage in the Free Stylin' house right now. Pickle refuses to get in without at least one marker. J is quickly catching on. Best parts: it cleans right up when I turn on the bath water, and the boys get to spend some time hanging out together.
Thoughts from the Courage Zone
Robin at keep home simple shared an inexpensive and smart way to clean your blinds using vinegar, water, and a sock. The ingredients are home healthy, and the sock idea is genius because you actually get all of the blinds clean using your whole hand. We have a gajillion blinds in this house, so yeah…I've found this tip both cost effective and helpful. Now all I need is an Oompa Loompa to do the actual cleaning for me.
I'm such a beach faa-reeeek!! that I should have known this tip for years…especially while living in The Florida Keys, but (thanks to Pinterest) I just recently stumbled across using baby powder to get sand off of skin quickly and painlessly. I was able to try it out on our most recent trip to the beach, and it was so much easier to remove that annoying sand. (You know, the sand that sticks when you want it off…not to be confused with the warm, tropical sand that's perfect for relaxing your feet in.)
My newest favorite thing that I have DEFINITELY been using, thanks to Pinterest, is this home fragrance recipe that you make on the stove. One More Moore used to work at Williams Sonoma and says this is the stuff they would simmer on a stove to make the whole store smell good. I've had this simmering on my stove a lot recently, and it makes my house smell awesome (in my humble opinion). Another THREE ingredient recipe, using stuff you probably already have in your fridge and pantry.
My two cents tips: 1.)  zest the lemon with a grater/microplane first, then add the zest and sliced lemon to the water. 2.) scrape the rosemary with the back of a knife before roughly chopping it. In both cases, zesting and scraping releases the oils inside the lemon and rosemary, making the potpourri more intense.
K, so this has nothing to do with helpful hints or recipes or whatever, but when I came across a pin of the You Tube video of Rachel McAdams and Ryan Gosling receiving MTV's Best Kiss Award, holy cow. I could not wipe the big, fat, teenage-girl grin off my face. I just kept pushing repeat. Put a smile on your own face: check out the video HERE.
Here's a sneak peek at my next project for the boys' room, using ideas I found via Pinterest:
A little of this: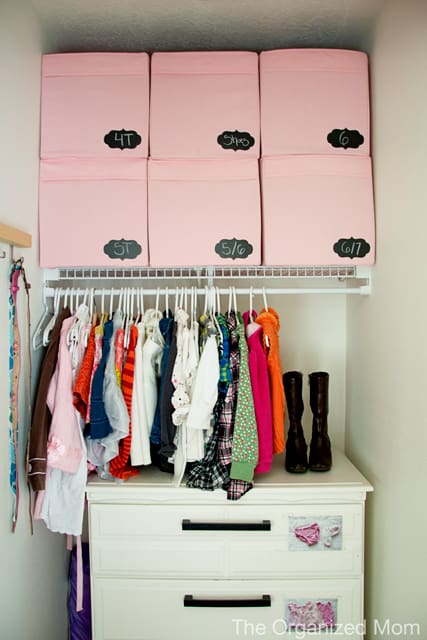 combined with some of this:
CAN'T Wait!!
I'll leave you with a little more Pinterest eye candy (thanks to The Rusted Chain)…my boy Matthew McConaughey. He is on My List. The Hubs knows it, and we have discussed at length that I will kiss Matthew on the mouth if we ever run into him in person.
Cuz he totally gets me:
If you would like to follow me on Pinterest, please go Here. And if you would like an invitation to join Pinterest, send me an e-mail at freestylinbeth (at) gmail (dot) com, and I'll give you one!